By now, we would have all come to the fair conclusion, that social media has outgrown its reputation of being a "pass-time" platform, and has shown its impact on a much greater magnitude. In a world where sustaining major businesses, individuals and home-grown businesses among others are pushing the profits, it is only foolish to not be active on social media platforms. If you want to reach the masses, and make your name in the market there is no better way to get down and dirty as compared to social media platforms. Over the years, we have seen how quickly these platforms have been picking up, and how many new ones are being launched on very frequent basis. The hype and popularity is mainly due to its ease of accessibility, the capability to experiment with new and creative features, and reach a greater number of people at the same time. Alas, nothing comes easy! Just like anything else, making effective use of social media also requires the understanding of certain technicalities and functions that might not be everyone's cup of tea. This is where Social Media 2.0 comes to rescue!
In this article, you will be able to find out 10 ways by which Social Media 2.0 can help you improve your social media branding, and increase your business. Essentially it is a consolidated platform for all your Social Media accounts built using the worlds 1st Social Media Engine. This not only gives your brand social dignity, but also adds content weight to your website! Following are some ways by which Social Media 2.0 will drastically change the way you market your products online.
1) Branding starts with B, and so does Business!
Branding your product correctly, ethically, and intelligently is the only thing that will help your business sustain through this virtual war. Make sure that you get your branding and marketing right, with the help of Social Media 2.0. We understand that people don't want to be sold directly, but they rather want to experience and know your product and service first. Social Media is the best way to persuade your potential clients and converting them into business. With Social Media 2.0, your users can experience your posts and updates like never before, with easy accessibility, clear and crisp website planning, and high resolution. The users will remember your brand, if you make the most of what you have to offer!
2) Consolidation
Social Media 2.0 is a platform that allows complete consolidation of all your social media activities. You will be able to view all the posts, right from the day you started social media marketing. (oxfordbusinessgroup.com) Imagine this, your brand makes use of 3 primary platforms viz. Facebook, Instagram and Twitter. Social Media 2.0 will bring together the posts from all the handles, and showcase them on one consolidated and combined platform i.e. your website. This feature in particular, can be very beneficial for your brand, since the viewer will be able to simply scroll through an attractive user interface, and reap the complete benefits of a hassle-free search experience. Another very important advantage is that the user would be able to only view the posts, without having to worry about advertisements, and other distractions that usually occur on social media platforms.
3) Organization and activity
Social Media 2.0 is smart! Built on the world's first Social Media Engine, it will recognize the posts according to their time, day and date of posting, and organize them for you in the perfectly synchronized manner. This synchronization, will help you save backup of all your digital campaigns at one place, this shall also aid your users to read through all your social media posts from one place . This exercise also increases the authenticity and immersive nature of user experience. Your content marketing strategy couldn't have been easier than that!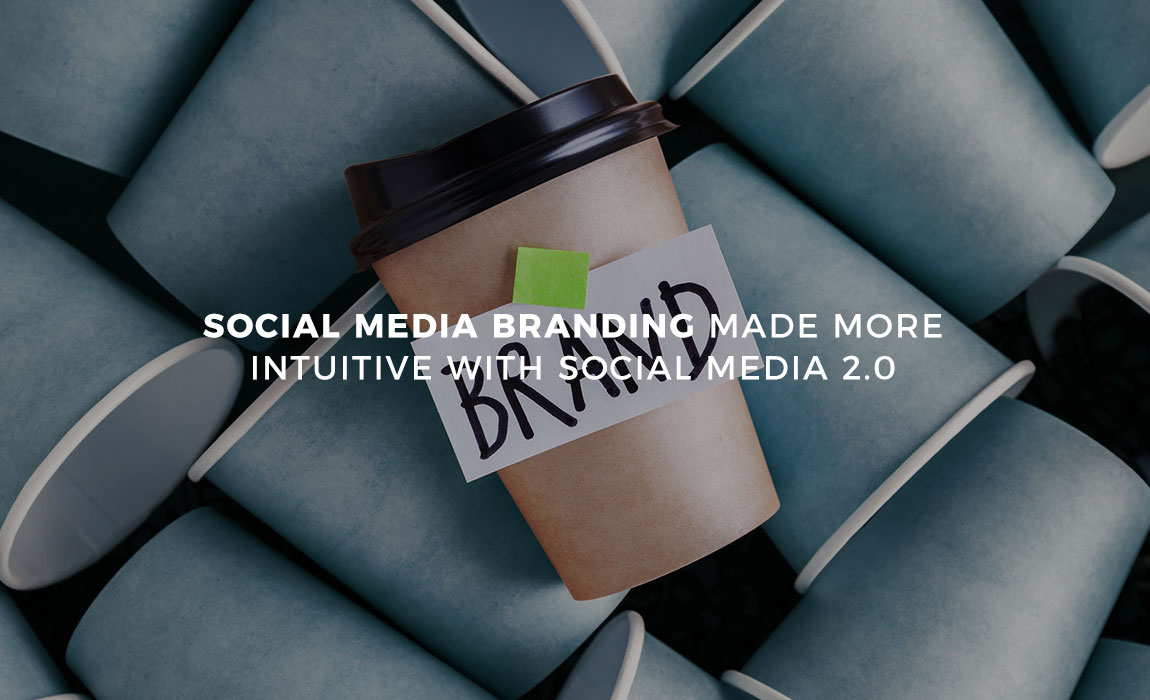 4) You are the champion!
An association with Social Media 2.0 is like owning a social media platform! It is yours, and only yours. This will prevent your viewers from looking at your competitor's products if they are looking for your keywords on social media platforms, which will eventually make you the hero in their eyes. The user would also be able to search a particular post with the help of relevant keywords. This would filter out any chances of lead divergence, which will eventually make your brand their preferred choice.
5) Did someone say SEO?
One of the biggest advantages of Social Media 2.0 is that you will be able to create an individual, optimized webpage, each time you make a new post. However, a post on social media without the support of Social Media Engine will just remain on respective third party digital platforms, and become futile or dead in a matter of few hours or days. This means that it would not add any worth to your content or brand experience in general. It is about time to think beyond, and change this, with the help of SEO! Search Engine Optimization is a fundamental concept introduced by Google, which includes a list of various factors that helps Google in segregating the "good" websites from the "bad" websites. One of the main aspects of SEO states that a good website must be content rich, and should have a reasonably large number of webpages. Social Media 2.0 does exactly that! Each of your social media post will contribute to the content weight of your website , hence creating better prospects for Search Engine Optimization.
6) Social is fun
We cannot stress enough on the importance of aesthetics! But we also understand that not everyone can be good at that or have time for that. This is why, Social Media 2.0 will be your companion, and save you time, and effort. Our team of creative experts and website designers have got together, and created a website that is aesthetically pleasing, user-friendly and filled with fun elements! An association with us, will enable your brand to get the benefits of digital elegance and stand out from the rest when it comes to beautifying all your digital content on your own website, making it a memorable user experience in general.
7) Being a class apart, without spending a fortune
We understand that social media branding campaigns can be extremely costly! Especially with the way that these platforms charge for paid boosting and marketing. So, why are you still following the pricier, and less effective method of marketing? Social Media 2.0 is the next generation of social media, that allows all its users to have one consolidated platform. With affordable annual prices that will actually cost much lower than running any paid ads, while maximising the benefits, Social Media 2.0 is the best thing that can happen to brands in this day and age.
8) Have your own Identity
Have you ever wondered about how big companies, and major corporate giants like Facebook, Instagram, Twitter etc. are actually using your content, to market their own product? Did you know, that all this time, while you thought you were branding your own product, you were actually promoting these platforms? Funny, right? Social Media 2.0 is trying to get people to make the best use of their own content. We give each of our clients a dedicated space of their own, where only THEIR posts will be visible! Along with that, each post on social media will add a new URL on your website, thus exponentially increasing the content weights of your website. Its about time to create your own digital "social identity".
9)Attract the right kind of people
One of the crucial parts of social media branding includes attracting the right kind of people, or a particular target audience. No one likes to have internet creepers hover around their social media posts, commenting lewd retorts and causing all kinds of unwanted ruckus. They could also possibly misuse the data. This is the reason behind why Social Media 2.0 ensures that only the people who are genuinely interested in your product or service, will be brought to that page on your website! This is also a good way to back up your digital campaigns and create an online repository of your digital content on our own website.
10)Direct people to your website or social media handles
Increasing the website traffic is of the main goals for website owners. Social Media 2.0 allows the privilege to direct the users to your website, and understand your product better. This potentially increases the chances of them buying your product/service, because they will get to understand you much better without having your competitors products/ads clinging around your own online campaigns. Additionally, you can also direct your readers to your social media handles, which allows them to measure social sentiment around your brand/products.
We just gave you 10 important reasons why your brand needs to go social, with Social media 2.0! With us, you can discover the many possibilities of social media, and how it would also act as a game changer for your Search Engine Optimization requirements. So, what are you waiting for? Go ahead, and contact us to explore a whole new world of social networking, and social media branding to grow your business today. Learn the basics of consolidating all of your social media content in one place and converting it into a fully-optimized social media platform in itself.