Social Media 2.0 – Make Your Own Social Platform Today
With increasing technological innovation, social media has become immensely popular. The number of social media platforms existing today includes Google Plus, Facebook, LinkedIn, Instagram, YouTube, Pinterest etc. All these platforms make for great publicity as they have numerous users, which makes branding much easier. But what if we can gather all these under one single roof? A single platform to showcase all your digital publications, all your Facebook posts, Instagram pictures, tweets and videos from the beginning of your digital journey? Social Media 2.0 provides one such comprehensive ability to your website by gathering all your social media content at one place and enhancing your digital presence by consolidating and synchronizing every single aspect of your brand on one digital domain.
Adopting this idea could create greater search engine visibility and better reach for your website thereby enabling a level up in terms of content publishing aspects. With a website, one could embrace Social Media 2.0 and unlock a whole new level of social media marketing. But the question is, how do you go about this?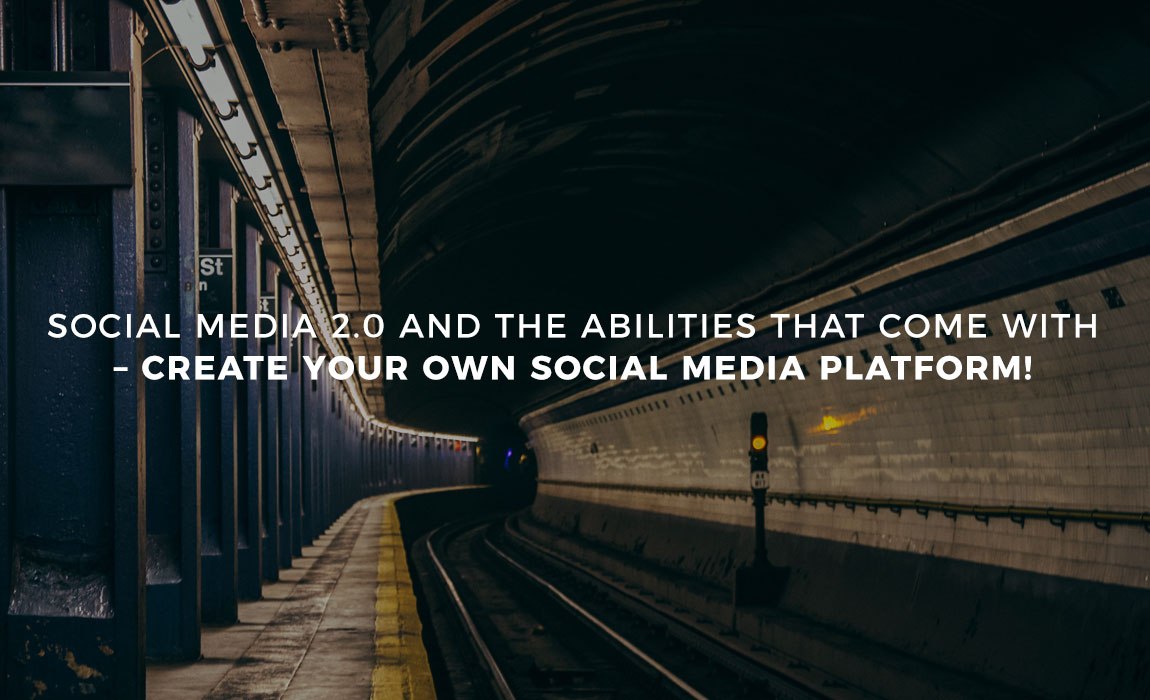 How to add a Social Platform to your website?
Though it seems like a technical process, it is more like how to encompass all digital contents into one dedicated social platform covering all interactions and activities.
Social-Enabling
For a website to be social, first thing to be followed is creating social links. One could easily set foot on social media using platforms like Facebook, Google plus, Instagram etc.  Sharing activities and posts on these platforms help in bridging of information between the brand and the users. These media links could be useful when enabling Social Media 2.0 as it gathers all the posts and activities related to your website within no time. Hence, social enabling is one important feature for garnering a wider reach.
Getting Started with Social Media 2.0
This is where the process really starts. In this process, one gets to know more about the applications of Social Media 2.0. The primary step is to get into Social Media 2.0 through the link https://compubrain.com/social/#Industry.  Setting up a Social Media 2.0 platform can be done with two simple steps. Step one is to enrol while step two is payment. Once the enrolling procedure is complete, one can move onto the payment option.
Enrolling – this process basically provides fields to register your website and for this the website logo should be provided along with the email id, website address, Facebook link and contact ID as mandatory fields. In addition to that, one should provide a domain URL so that it can be used for the purpose of setting up Social Media 2.0 on that preferred URL. There are optional fields where the user can integrate all other social media accounts by using the corresponding links.
Payment – The second step is the payment section where you have to pay some amount for the application on a yearly basis. Social Media 2.0 costs USD 999 per year and this includes all major features such as free upgrades, consolidation of social media profiles, customized settings and hosting along with a mobile application. When you are completely set with the payment section, you are ready to experience a new level of digital presence!
So try the new Social Media 2.0 and showcase your website at its best!