A Social Media Engine that works towards Social Media Consolidation
When you use social media as an individual, it is easy to manage your online presence since there is only one person in control of all the activity. As a brand or organization, it is much harder to maintain a consistent brand image across several social mediums. The ways in which one can engage with their customers keeps increasing, making it harder and harder to keep track of activity in general!
As we get deeper into the dynamics of social media, the process of engaging with audiences is going to get more complicated. A platform where all social media activity can be consolidated and reviewed is becoming pertinent. Social Media 2.0 was created with the same need in mind.
How Does Social Media 2.0 Work?
Social media 2.0 allows you to view all your social media activity on one page. What this does is create a holistic view of your digital brand.
Before launching social media campaigns or engaging with audiences, it can give you a view of the bigger-picture of where you stand in terms of the quality as well as consistency of content, albeit other intrinsic factors like techniques used for content creation and so on. This can be immensely helpful when it comes to strategizing for the development of your brand into the uncertain future. Orchestrating social media campaigns on a large scale is a highly complicated process, and often brands fail to coordinate their activities beforehand.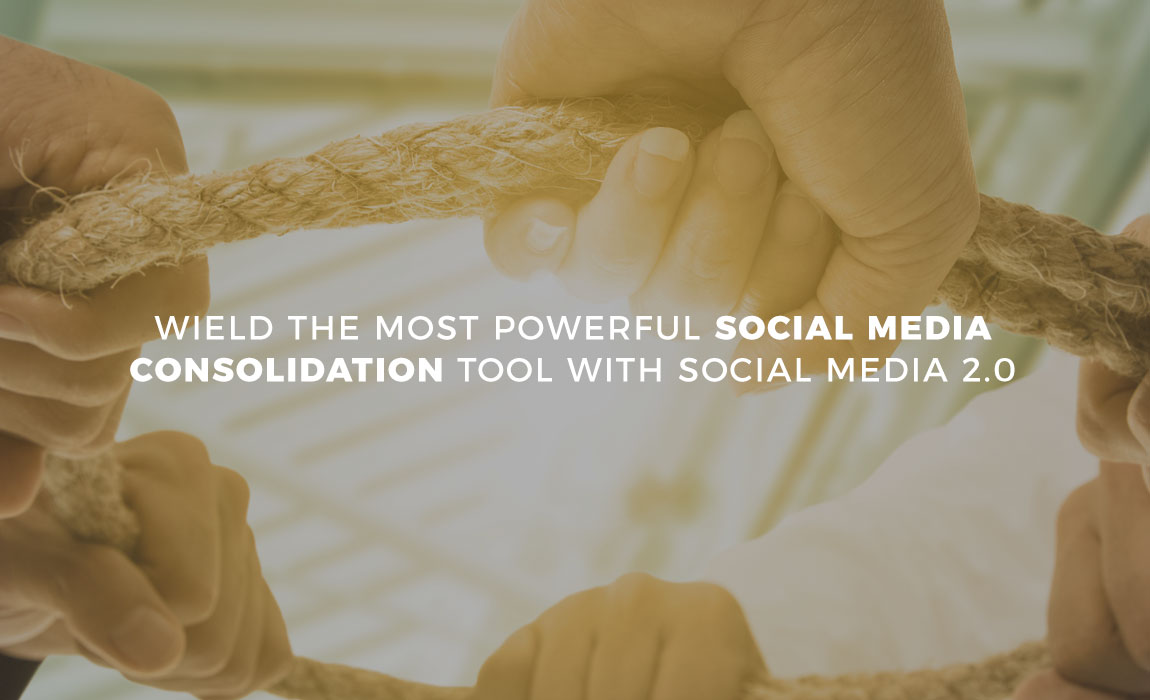 With Social Media 2.0, you can plan out a comprehensive social media marketing strategy beforehand and implement it accordingly. For example, if you post something on one social medium and something you posted a little while back on a different social medium contradicts that, you would be able to see it in Social Media 2.0.
Consolidation is next to synchronization, which means that Social Media 2.0 will allow you to align your social media content on one platform with another. How intricately and diversely you do this depends upon how courageous you are with how you use content to represent your brand image, be it in the form of following a specific type of content creation process or using one specific type of content medium.
What Does Social Media 2.0 Mean for Your Business
Other than consolidating and ensuring that your marketing techniques and branding strategies are aligned together for proper dispersal of your content, Social Media 2.0 can also help to a considerable extent as far as website SEO is concerned.
Search Engine Optimization, had until now been restricted to just websites and webpages. With Social Media 2.0, you can optimize even your social media branding and marketing strategies to make sure you get a high SEO score. SEO is crucial to the success of any brand and big businesses already realize this. Employing a team of thirty people to manage your different social media accounts, sounds a lot more work than just logging on to Social Media 2.0 to do the same in a much more efficient manner, doesn't it?
A New Age Dawns on Social Media
One platform to hold them all, and in SEO bind them! Social media marketing will become faster, more effective, targeted, and search engine optimized, something that has not been possible until now! As a business or brand, your social media marketing just got that much easier!