Pioneering the New Age of Social Media Campaigns
The impact of social media has spruced up the way people showcase their content to the reader. You might be appalled by fact that the daily content traffic flowing through the Internet is more congested than the streets of Tokyo! The quality of the content is undoubtedly an element that helps in deciding the extent of reader engagement. However, the way the content is posted is a golden key for enhancing social media campaigns. This is where Social Media 2.0 comes in, a crucial step in the evolution of content and social media campaigns. By offering an effective platform for collating all your social media content on your website, Social Media 2.0 allows you to adopt more hands-on strategies that cover the vastness of entire platforms at one place.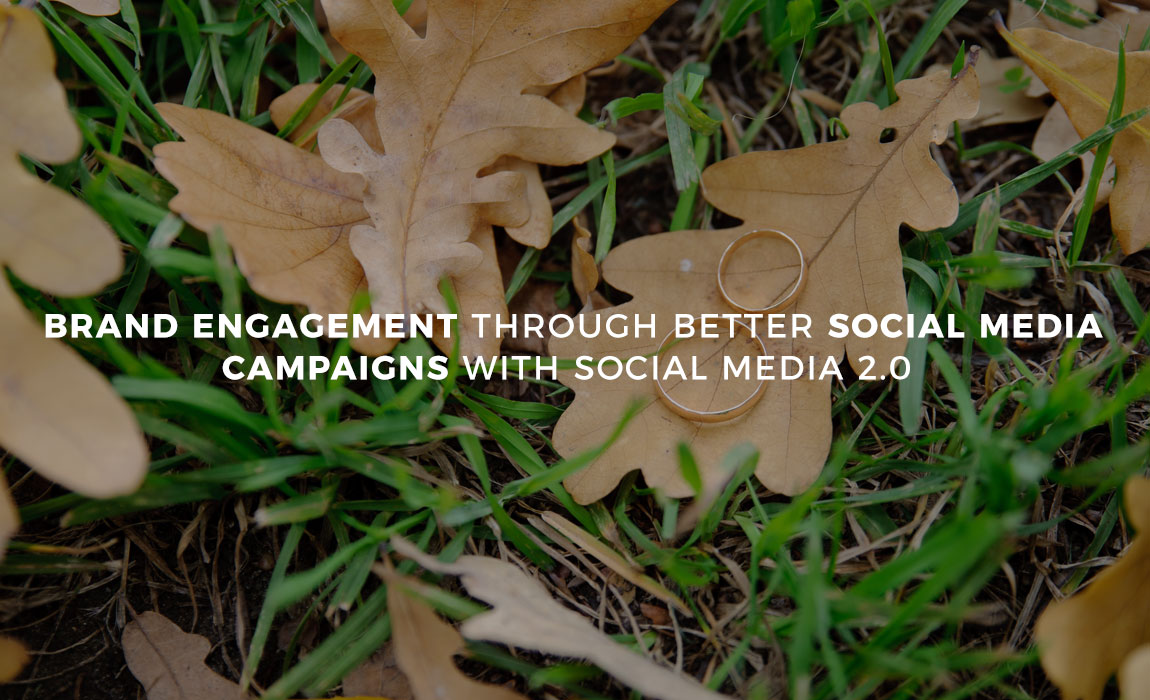 Success Stories of Websites That Have Made the Most of Social Media 2.0
The appealing benefits delivered by social media 2.0 have prompted corporations to integrate and consolidate all their social media campaign efforts. Beside, it provides the corporations the chance to add on to the content weight of their web pages, thereby contributing to their search engine ranking as well.
Big Bazaar
Big Bazaar has been able to successfully engage their customers by acquainting them to Social Media 2.0. More than a mere promotional technique, the brand used the application as a means to develop better means to survive in the fiercely competitive corporate market. Bringing all their digital data under one umbrella has helped Big Bazaar to increase their web traffic as well as improve upon the techniques for engaging consumers. Along with eliminating the need of mediation platforms like Facebook to market their products, they have been able to integrate Social Media 2.0 for revamping their digital campaigns as well. Another interesting thing that Big Bazaar achieved with the help of Social Media 2.0 is the ability to curate omni-channel marketing strategies, where tweets are used to promote posts on Facebook, while Instagram posts inform users about trending hashtags on Twitter with the help of visual graphics.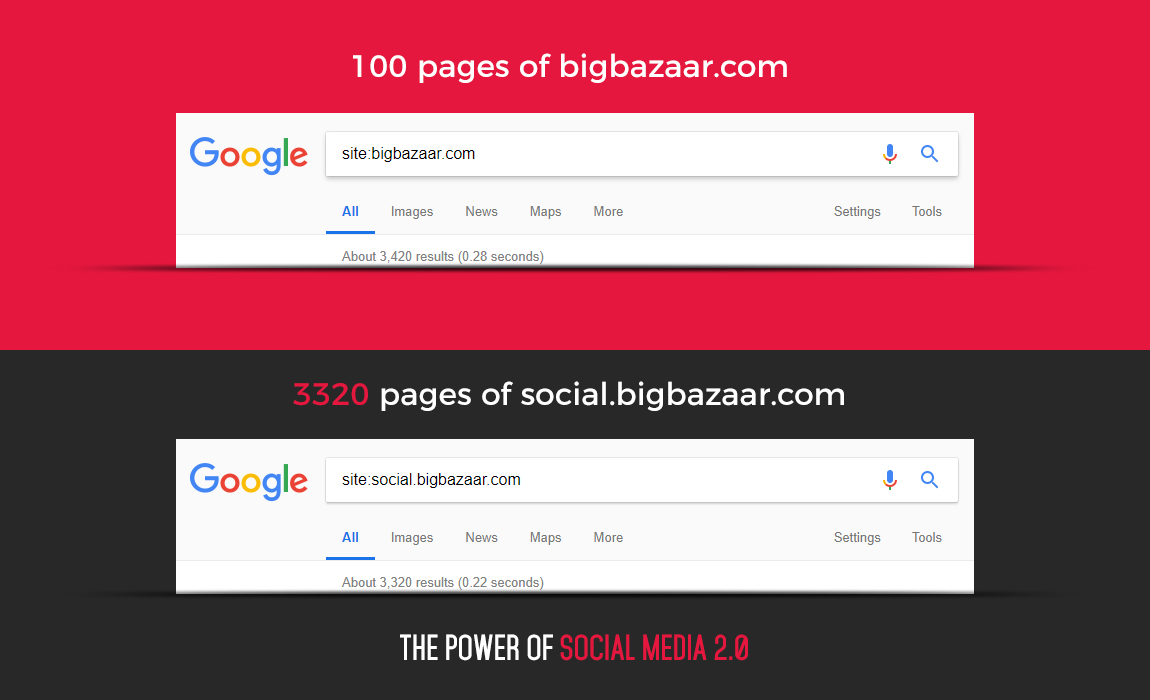 Royale Touche
Royale Touche is ranked as one of the best decorative laminates manufacturing companies in India and hence, represents itself by structuring campaigns around innovation and customer centricity. Social Media 2.0 provided a platform for Royale Touche to showcase their journey in creating beautiful furniture decor and by expressing their creativity through wonderful visuals. Social Media 2.0 also provided integration to social media platforms such as Facebook, Twitter and Instagram for Royale Touche and delivered a single wardrobe for all social media activities. They also used specific abilities provided by disparate social media platforms to express content in different ways, especially when the content was structured around one particular campaign or purpose. In this case, the users were enticed to view and experience their content on more than one platform owing to the way in which they structured different types of visual, textual and video around a single concept, accessible on different platforms. The brand also started a competition on one platform, but announced the results of the same on another, thereby allowing users to traverse beyond the boundary of one social platform and move into another for the sake of brand engagement.